About the Hanna and Mark Gleiberman Head and Neck Cancer Center

UC San Diego Health is committed to delivering outstanding patient care through commitment to the community, groundbreaking research and inspired teaching. And at the Hanna and Mark Gleiberman Head and Neck Cancer Center, our internationally recognized team of physician-scientists are at the forefront of head and neck cancer care. Every day, we apply the latest in scientific research and clinical trials to advance personalized care for every patient while inspiring the next generation of up-and-coming health care leaders.
Together, we are creating a healthier world — one life at a time — through new science, new medicine and new cures.
Message from the Director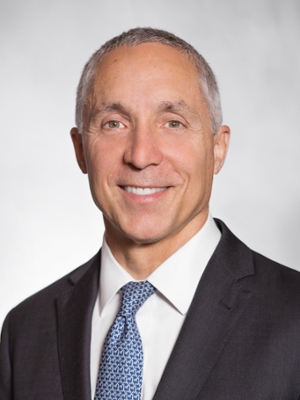 At the Hanna and Mark Gleiberman Head and Neck Cancer Center, our dedicated multidisciplinary team of clinicians and scientists apply their expertise to innovative exploration, improving care and redefining how we understand and treat head and neck cancer, while placing the patient at the center of our efforts. 
We are profoundly grateful to Hanna and Mark Gleiberman, as well as the entire Gleiberman family, for their generous support to fund and endow the Gleiberman Head and Neck Cancer Center. The center received official designation from the UC San Diego School of Medicine in 2015, but the Gleiberman family's extraordinary support in 2021 accelerated our ability to create groundbreaking discoveries and new therapies for head and neck cancer, as well as develop novel, effective, compassionate care that returns our patients to health and wellness. Throughout this journey, our mission has remained clear: to drive the innovation and discovery of transformational, novel therapies for our patients and provide world class, comprehensive head and neck cancer care for our patients here in San Diego and around the world.
Our team continues to lead in expanding our understanding of head and neck cancer, publishing seminal studies in cancer detection, genomics, targeted therapy, immunotherapy and clinical outcomes, as well as advancing practice-changing clinical trials and translational science. Our team strives to maintain a patient-centered environment focused on compassionate care that is based on our commitment to improving life in every aspect of our operations.
We hope you enjoy learning about our team and that you will join us in transforming head and neck cancer care.
Joseph A. Califano III, MD
Director, Hanna and Mark Gleiberman Head and Neck Cancer Center
Physician in Chief, Moores Cancer Center
Co-Leader, Structural and Functional Genomics
Iris and Matthew Strauss Chancellor's Endowed Chair in Head and Neck Surgery
Professor, Division of Otolaryngology, Head and Neck Surgery, Department of Surgery
Contact
Hanna and Mark Gleiberman Head and Neck Cancer Center
Moores Cancer Center at UC San Diego Health
3855 Health Sciences Drive
La Jolla, CA 92037 
(858) 822-6197
hncc@ucsd.edu